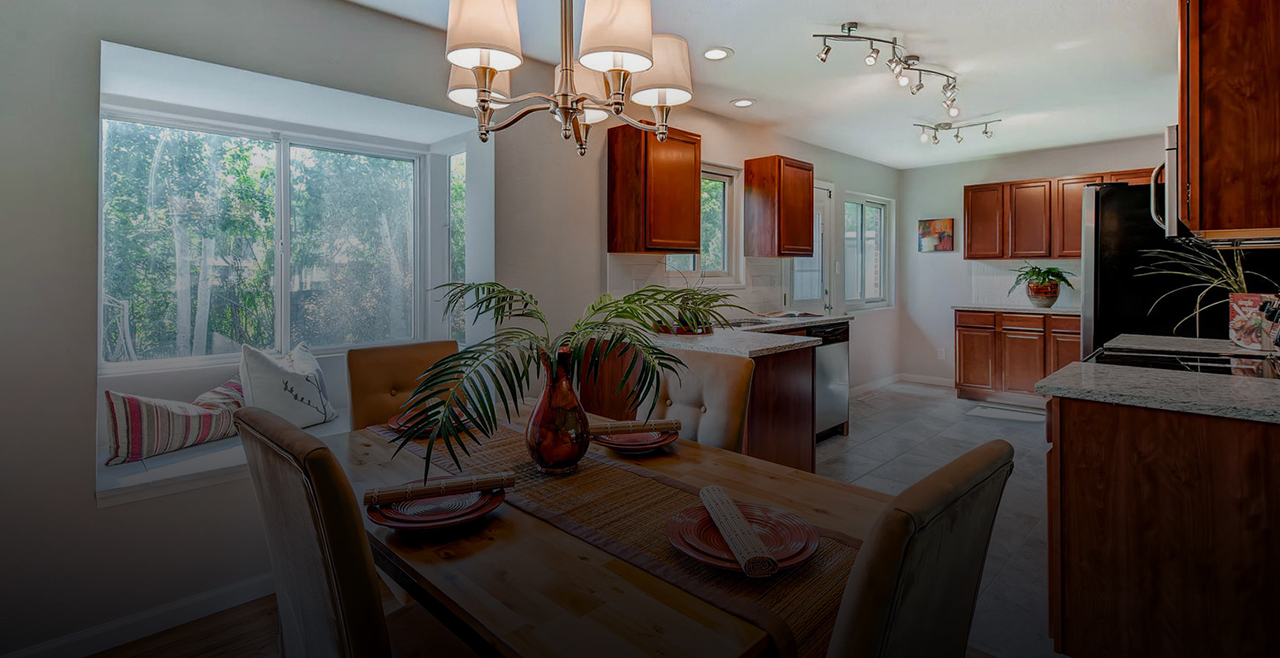 "Jeff was able to broker a deal that
made my offer the best one out there
and got me into a wonderful home. "
~ Sean, Platteville CO
I am so honored to have been trusted as the as the real estate agent for the sale and purchase of so many homes over the years. Buyer, seller, or investor, it has been my privilege to serve each and every client, and to face the excitement and challenges of each transaction together.
I am humbled to hear such praises regarding what it was like to work with me, and thankful to share with others the level of service they should expect. It's important to me that my clients are beyond pleased with my service, having built my business on customer satisfaction and referrals. Some of these testimonials were sent to me in the form of a personal thank you or referral letter, and others were submitted and can be read on Zillow.
I moved to the Denver area and shortly thereafter connected with Jeff after receiving a very wonderful reference from a colleague. Throughout the entire home-buying process (my first, I should add) Jeff has not only been an outstanding realtor but also an exceptional counselor and guide. Not once has Jeff made me feel rushed, dismissed, or like a commission is more important than finding the right home. From the beginning he went out of his way to form a strong working relationship with me in order to better understand what I was looking for in a home. Having moved from out of the state, I had little knowledge of the greater Denver area, the local housing market, desirable locations, home styles etc. It was very clear from the beginning that Jeff really knows his stuff. When suggesting homes to view and tour it was clear that his sense of my interests was right on point. When viewing houses virtually or in person Jeff was very meticulous and detail oriented – he was able to confidently and competently speak with me about the various details of each home bringing up aspects of each property that I would never have thought about otherwise. His vast experience with home ownership, property management, and investment real estate is very apparent and his thoughtful explanations alleviated so much of the stress that is inherent to the home-buying process.

Jeff's patience, knowledge, and intuition make him an excellent agent for those looking to find an investment properties or those looking to raise a family. I am so thankful that I had the opportunity to work with Jeff and as I am writing this email from my new home, I wouldn't have wanted to work with anyone else. I would without hesitation recommend him to anyone interested in buying or selling a home in the greater Denver area.
The decision was made…I was selling my house and was dreading every moment! Not just the packing, but trying to find an investor/realtor that would not only take care of their client's needs but to do it with a high sense of morals. Amazingly enough, within a few weeks I received a flier in the mail from Jeff stating he was both an investor and realtor as well. So I thought, "Why not!" I was dead set on taking the easy way out and selling to an investor. While Jeff is an investor, he brought to my attention the amount of money I would be missing out on if I sold the property out right to him. He showed me the $$ amounts from both the investment side versus putting my home on the market side. He would've made more money purchasing, updating and selling the home himself but he chose to be honest with me about the money potential. Due to Jeff's honesty, integrity and expertise he had gained my trust and changed my opinion of realtors.

My home sold within two days after listing. And for quite a bit more than what was asked, not to mention how much more I gained by taking Jeff's advice and listing the property instead of selling to an investor. He is in the process of helping my daughter and son-in-law find their first home. I would recommend him to anyone!!!
We are SO glad that we chose Jeff to help us find our first home! From the very start, it has been very clear that his passion is to help his clients and educate them to make the best informed choice. He is very organized, thorough, and just really knows his stuff! (Jeff is particularly good at estimating, based on his personal experiences, costs for things like repairs/upgrades). Jeff will always have your back and advocate for you. He isn't pushy; he shares his thoughts and insights very honestly.

We closed on our new home about a month ago. Since then, Jeff has continued to check in on how we are doing and has shared multiple helpful resources. Our experience working with Jeff has been outstanding! We highly recommend him and would rate him more than 5 stars if we could!

Jeff is an excellent realtor and a wonderful person!
My mother passed away and I was left with the house. I had recently retired and could not afford to stay in the house. I received a letter from Jeff Bechtold in the mail so I contacted him. He responded immediately and the relationship was excellent. He went above and beyond as a real estate agent, compared to other agents I have dealt with. He provided documentation on different price points and the costs associated with each so that I knew exactly what to expect when the house sold. He is extremely honest and will not sugar coat anything; the truth always the best way to go. He sent out "coming soon" postcards so that home buyers would know the house was for sale. The pictures they took were excellent and showed off the home in a very nice manner. He kept me informed of everything immediately and had the paperwork readily available. He was also available any time I needed to speak with him. Once the home was listed, there were several offers in just one day! It took about a week to sell the home with a quick closing. Jeff listened to my needs, offered suggestions and documentation to support what he said and the whole home selling process could not have been easier. I was worried the house might not sell but he reassured me at every turn that it would and we could get more than I initially wanted. He was right! If anyone out there needs a real estate agent, Jeff Bechtold is the man for you!
Jeff was recommended to us by our mortgage broker and boy did he live up to the recommendation. He was incredibly knowledgeable and trustworthy. He explained everything to us in great detail as we were first time home buyers. He really cares about his clients and goes above and beyond for his clients. He is a great negotiator and closing was a smooth process thanks to his expertise. I would highly recommend him.
Jeff Bechtold is a wonderful real estate agent. He is very knowledgeable and pleasant. He answered our questions promptly which wasn't always easy as we were out of state. Even after our home purchase closed, Jeff was helpful by providing names of tradesmen from whom we could get bids for our remodeling. Wouldn't use anyone else!
We have used Jeff as our realtor for several purchases. This is the first time we have used him to sell a property – he knew exactly what needed to be done and helped to guide us every step of the way. His knowledge of the real estate market helped us to get the maximum return on our profit. His competency in researching neighborhood comps enabled us to price our house at the perfect number – and our house was under contract after only a few days. Jeff is the absolute best!
I have never had such a great experience in selling a property as I did recently, in choosing Jeff Bechtold as my real estate agent. He went above and beyond my expectations & I have never worked with a more competent and knowledgeable agent.

I would HIGHLY RECOMMEND Jeff to anyone who is looking to buy/sell.
I had very specific goals in selling a property belonging to my mother. Jeff Bechtold was the only one who listened to my expectations and needs concerning the sale and said "lets get to work!".

Other agents had their own expectations of what I would need to do so they could help me with the sale.

Jeff had the property under contract within 3 days of listing it, he managed all the details of the sale with a great deal of finesse and never lost sight of what my goals and needs were. I would not hesitate to recommend Jeff Bechtold as either a buyer or sellers agent!
My wife, Jacqueline, and I were recommended Jeff Bechtold by many close friends. He quickly responded to our initial inquiry, immediately provided us a physical packet with his real estate information, and worked with our timeline. He kept us informed throughout the entire process and thoroughly educated us regarding the home-buying process. We were impressed with his solid knowledge of real estate, historical trends, and familiarity of specific neighborhoods. As first-time home buyers, we especially appreciated his directness and clarity. He created an online search portal specific to the location and price range that we requested.

He quickly scheduled our requested house viewings and offered "food for thought" during our viewings which caused us to reflect and discuss things we wouldn't have otherwise considered. When we decided on our house, he rapidly put together a strong offer, and despite the current seller's market conditions, managed to negotiate in our favor. Prior to and on the day of closing, Jeff carefully walked us through the applicable paperwork at the closing table and ensured its accuracy.

We love our house and have no plans to move, but if we do, we will absolutely use Jeff again. He made the entire process transparent, thoroughly kept us informed, and was consistently one-step ahead of the process.
My husband and I worked with Jeff to purchase our first home. Buying a home is a huge decision and we wanted to work with someone we could trust. From the first meeting with him, we were impressed with his honesty and detail and we quickly felt that he had our best interest in mind.

After choosing to work with him, we were continually impressed by his quick responses to our inquiries and being so willing to walk us through the process. He took the necessary time to answer all of our questions and explain things. He was always on top of the ball and one step ahead.

Overall, purchasing our home with Jeff as our real estate agent was a smooth and stress free process. We will definitely work with him again and would recommended him to anyone we know.
As a first time home-buyer I couldn't imagine a better buying experience. From the moment we started our search Jeff made sure we were well prepared for all the details that pop-up in the home buying process.

There were three things I really appreciate about working with Jeff.

1. When we went to visit homes Jeff did an exceptional job of helping to guide us through processing how much we wanted a home without ever telling us what we should or should not do.
2. Due to our savings and credit we were forced into a smaller down payment & FHA loan which put us at an immediate disadvantage in a competitive market. Jeff did an excellent job of crafting creative offers that made us much more competitive. When it was all said and done we only ended up having to place two offers to get our home! I believe Jeff's creativity and hard work deserves a lot of credit in making that happen.
3. Jeff made the closing process feel so simple. He was always prepared and had everything so well outlined; it was so smooth it literally made me nervous at times. We were always several days ahead of schedule and when we did have some negotiating we needed to do Jeff always knew how to approach the situation.

If we ever purchase again we will absolutely be working with Jeff.
Great experience, really amazing, sold the property the first day. Couldn't ask anything more than that. He did all the research thoroughly. Always, want to know, if we have questions, which is really good. We are really satisfied, very detail oriented. We would recommend him in heartbeat to anybody in the Planet Earth. We wish him more luck in future in selling houses, because we are very satisfied with his service.
Jeff was great to work with when I sold my house. He stuck by me and worked with me for months prior to even putting my house on the market. Jeff provided reliable, knowledgeable,and prudent guidance before, during, and after the sale of my home. I'm so thankful to have had him representing me. I truly believed he had my best interests at heart and he proved it. I would work with him again and would recommend him to my family and friends.
As an investor, I have now bought 4 properties with Jeff. His knowledge is invaluable concerning the overall market, his ability to help estimate repair/update costs, provide contractor referrals and complete competitive market analyses. He is very detail oriented with respect to contracts, negotiations and numerical analysis. Whether you plan to purchase or sell real estate, Jeff should be a part of your team!
Jeff made everything so easy! From the beginning until the end, his knowledge and experience really made me feel confident in everything from his suggestions, and prepping for sale of the house, to making this very difficult time for me, just a bit easier.

Thanks again Jeff, best experience ever!!
We rented from Jeff for 5 years before having him as a realtor. He is experienced in every way when coming to property from owning, renting, fixing, and buying. He also connected us to a banker who succeeded with a fantastic mortgage offer. We were lucky to have him on our side, helping us to achieve a difficult task in the fast moving market of Denver. We recommend him to our family and friends.
Jeff was so awesome to work with. He was very knowledgeable of the local market. He helped us find the perfect home for our family in a crazy competitive market without having pay more than asking price. His negotiating skills are great. Planning on reccomending him to everyone we know!
I have both sold a home and bought a home with Jeff. His knowledge of the real estate business is very impressive. The sale of my first home was pretty straight forward and painless, and I believe that Jeff got me a great price. The purchase of my next home was more complicated and there were multiple offers over what I was able to pay. Jeff was able to broker a deal that made my offer the best one out there and got me into a wonderful home. He is thorough and accurate in his dealings. His commissions are very fair for the quality work he does. He knows the market and the investment side of the biz very well. And almost more importantly he helped me to keep calm during a very stressful process. I have and will continue to recommend Jeff to all my friends and family for their real estate needs.
My husband and I used Jeff to help us locate and purchase our first investment property, We were blown away by his knowledge of real estate on the Front Range. At every moment in the process we felt like we were in very good hands. We also felt like Jeff went above and beyond what was expected of him. He had a lot of knowledge about what kinds of investment properties are successful and why – this helped us to find the perfect home. We highly recommend Jeff without any reservation. We plan to use him for any future real estate investments in the future. Jeff is simply the best!
Jeff Bechtold was an absolute joy to work with. Him and I worked together for nearly a year, and he made the home buying process smooth and easy for me. Jeff is patient, professional, and really knows his stuff. Throughout our time working together it became increasingly clear that Jeff had my best interest in mind. He wouldn't pick a house because he, personally, thought it was good, but rather he would suggest a house because he thought it was good for me. It's very comforting knowing that there are realtors out there like Jeff that aren't in it for the money and genuinely care that I find the right house. He spent time learning about me and what I wanted so he could work effectively even when I was busy with other things. Jeff would go out of his way to make sure I had the upper hand on any house that I viewed, even if I didn't want to make an offer on it. He would even find houses before they were put on the market through networking. Then, even after looking at more than a dozen houses, he didn't lose the passion to find me a house that he started with. I also very much respect him because of his honesty. He won't just tell me what I want to hear because it will make me feel good. Jeff will tell me the facts and give me his humble opinion no mater what the situation is. I highly recommend Jeff, and if you're reading this, it would be a dumb decision not to pick Jeff as your realtor.
Jeff walked us through all the houses for sale with a similar value and together we did a realistic look at the different aspects of each home and how our home best fit into the price range of those houses that were moving. It was amazing how he was able to analyze real value and back up his claims as we looked at houses that had sold quickly. We made a few changes including some new paint and staging furniture. After one weekend we had three good offers. Jeff really worked hard for us and got our home sold quickly and for a good price. We appreciated how much time he spent studying the market and his great negotiating skills as we got a price above asking price.
Jeff was great to work with. He was detail oriented and on top of his game. He would give unbiased opinions and use his knowledge and experience to answer questions. He really helped us get to our "ah ha" moment and when we did he seemed to be just as excited as us. He was thorough in dealing with all items pertaining to closing. Jeff is very trustworthy and honest. I would gladly recommend Jeff as a realtor. He will help you find your home!
Jeff did an amazing job as our realtor! His knowledge of the real estate world and on-point advice to us was crucial in our decision for which house we purchased. He is honest, hard-working, and we highly recommend him!
Jeff was very informative and helpful in setting the house we were selling in 2016 up for sale. Having completed the work he suggested that would help with the sell of the house, it took only 3 or 4 days to sell after it went on the market. We would highly recommend Jeff to anyone who is looking for a realtor who knows the business. Thank you Jeff!!
I had a very good impression of Jeff. He is very knowledgeable of the real estate market and gave a lot of good tips. Jeff is easy to communicate and I learned a lot from him. He is also a tough negotiator. Most important, I could trust him.
When I decided to sell my property in Arvada, CO I interviewed five realtors in the area. I chose Jeff as my realtor based on several factors. I was impressed with his accounting background, real estate dealings, professional persona and friendly personality. There were several issues involved with this sale that required Jeff's expertise and experience. His negotiation skills proved beneficial to the mutual satisfaction of myself and the buyers. Jeff's knowledge and attention to detail netted me an above asking price and a contract in just three days. Often selling a property can be a stressful experience. This experience was positive for me and I have Jeff to thank for that. I would not only use Jeff again, I highly recommend him to future sellers and buyers.
My experience with Jeff was extremely positive. I had heard from so many friends and relatives how stressful the home buying experience can be, but with Jeff I had the complete opposite. Jeff's knowledge of the business and drive to help his clients succeed makes him an incredible realtor and a fantastic advocate for the people he is helping. When making a huge life decision like buying a home you want someone who has your back, and your best interests at heart. Work with Jeff, and you'll enjoy your home buying experience more than you thought possible!
I wanted to thank you for the outstanding effort you put into the process of helping my daughter purchase her first home! The way you took time to listen to her list of wishes for her purchase and then respond with suggestions to help her prioritize those wishes was amazing. You did an amazing job of educating her about the process, as she went through it, allowing her to set realistic expectations without dashing all her hopes. Through the process of purchasing her home you really helped her to put those wishes into priorities that would help her attain her goals.

Your knowledge of the current market was made clear to us constantly through the home buying experience.  Every circumstance you prepared us for came to fruition almost exactly as you had suggested it would. Your genuine desire to help her was evident in the way and frequency that you communicated through the process to keep her informed and give her what she needed to make wise choices when it came time to make offers and how to make those offers.

One of the things we both appreciated most was the way we felt represented by you. Your skill in communication and negotiation with the various listing agents is what enabled her to purchase the home she did even though many other offers were made at a higher price than hers. She is very happy with the home.

Your list of referrals for various professionals shows again how well you know your business and the challenging real estate market we are in right now. The Mortgage broker you recommended was great to work with. He also was an excellent communicator and was extremely helpful through the entire process.  My daughter commented to me several times at how surprised she was that things went as smoothly as they did both during the home search and bidding process as with the mortgage piece considering the many stories she has heard of experiences that are not as seamless.

Your suggestions for materials and vendors for the renewals and improvements she chose to make on the home gave an all-around best option for longevity and aesthetics as well as helping her save money that allowed her to make more improvements than she had hoped for. We would love to have you come see the finished product now just two weeks after closing!

I would like to refer all my family, friends and acquaintances to you as the home buying experience you provided for my daughter gave me great confidence that you would treat every client in the same way.

Thank you!
Jeff's most important qualities: he is KNOWLEDGEABLE and HONEST. He helped us find a great home for our budget and our needs, never hassling us into more house or different houses than we wanted or could afford. He was very available for showings. He explained things very well every step of the way. He was definitely for us in this process and we are very thankful. It is hard for me to think of an experience better than what we had.
Words cannot express how grateful we are for the time, effort, and energy that Jeff put into finding us a wonderful home. Jeff goes above and beyond in every capacity to advocate for his clients, and truly understands the housing market on an expert level. Jeff was able find a remodeled house from an investor whose work we really liked, and we were able to go under contract before the house was even officially listed. Additionally, we were able to bring the majority of our objections to the desired resolution because of Jeff's remarkable negotiating skills. Jeff absolutely works for his clients, and provides insight into all complexities of the market. We absolutely recommend Jeff to anyone looking for their new home.
Jeff is a great retailer he work very closely with my family to know exactly what we need to purchase my home. Jeff would send me potential homes every day till we found the right house and if there was one that I liked he worked his hardest to make sure I see that house the same day working both on my busy schedule and making sure I had plenty of time to look at any potential home with no rush.